Communication Tips from Generation Z
Last week, we welcomed two fourteen year olds to Stand HQ for Take Your Child to Work Day. Bella and Chloe spent their time with us shadowing client teams, participating in brainstorms, and contributing ideas for communications campaigns geared towards young people.
In this blog, Chloe and Bella share their thoughts on how brands and not for profits can effectively communicate with them in a way that feels authentic.
One brand that engages with young people well is Nike. Nike's 'Nothing beats a Londoner' video is shot on the streets of London, from Dalston to Peckham and Brixton, and features 258 real young Londoners as well as cameos from sport and music stars including Skepta, Mo Farah, Harry Kane, Dina Asher-Smith and Gareth Southgate. We like it because it includes famous athletic role models. It's shot so well and the setting is so normal that it feels realistic. It is a 'sporty' video but it doesn't just focus on shoes. It shows how busy everyday life is, and this is something that every teenager can relate to. Many people our age shared the video and it went viral overnight, showing the power of social media. But, some brands get it wrong. An example is last year's Pepsi campaign, starring Kendall Jenner. Kendall Jenner is a popular model and star of the reality TV show "Keeping Up with The Kardashians". Many people our age look up to her and aspire to be like her. When somebody that we are aware of is in an advertisement we would usually take more notice, but this time we took notice for all the wrong reasons. There was a promising intention of trying to raise awareness of spreading peace but Pepsi went about it the wrong way. Kendall is seen doing a modelling shoot when a protest moves past outside. A man motions to her to join the protest so she takes off her blonde wig and walks dramatically into the crowd. She passes a can of Pepsi to a Police officer and after he takes a sip everyone rejoices. We found this advert very controversial, as although we could see where the brand was coming from it was as if they were saying, 'drink Pepsi and it will all be fine' and this clearly isn't true!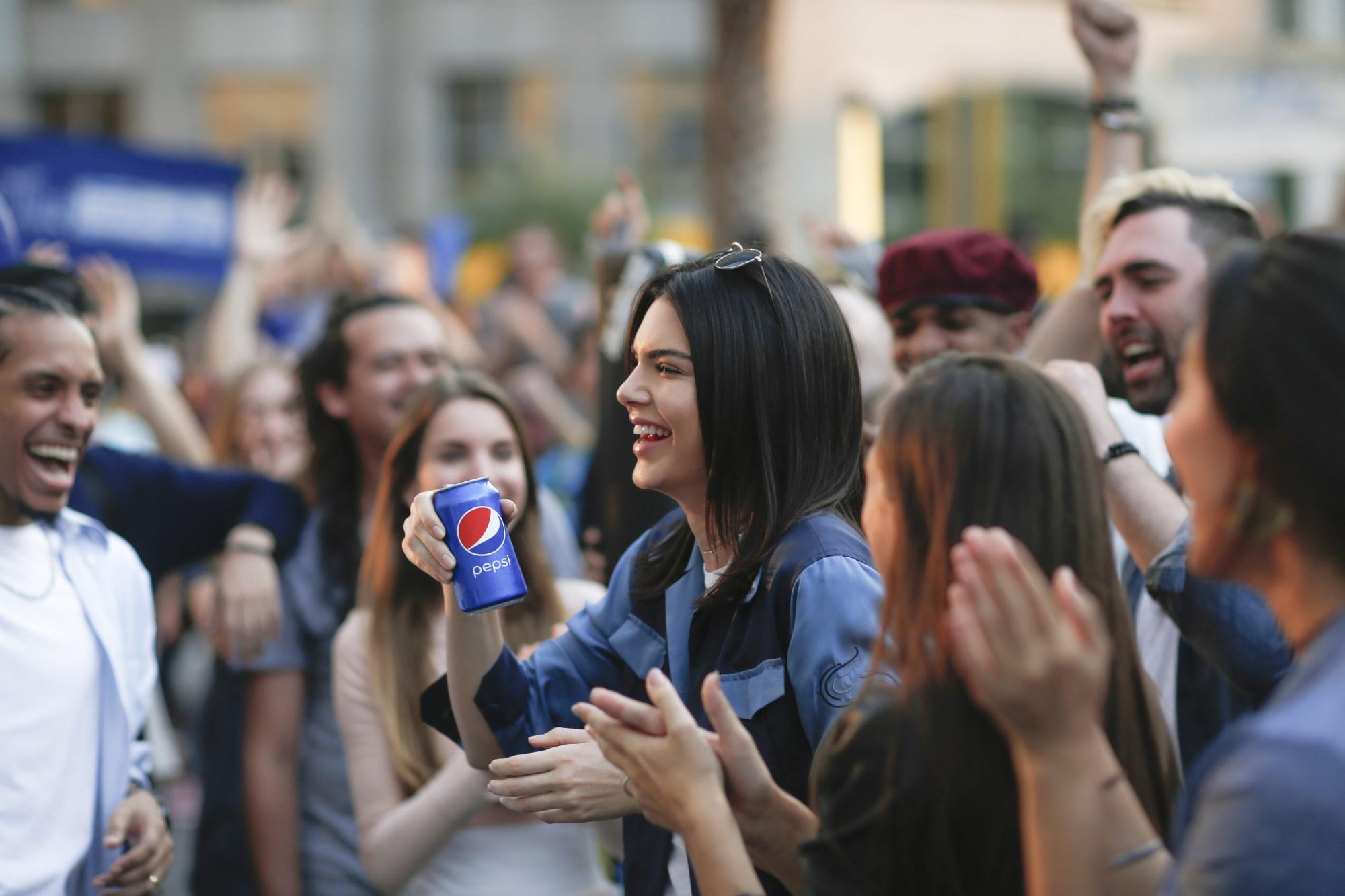 In comparison, we really like Sport England's 'This Girl Can' campaign because it shows diversity and is defying the skinny model stereotype. Sport is a very important part of everyday life. Realistically you don't have to be skinny to be pretty or to enjoy sport. The world is so diverse – different skin tones, hair types, body shapes and face shapes – all of them equally as beautiful as each other. "This Girl Can" embraces these differences. The campaign is well set out, has a clear focal point and we think the message they're getting across is very inspirational.